Testimonials (Individuals/Organizations)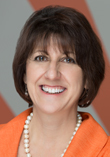 "Annette Harris is a dynamic presenter who delivers a message that can often be a difficult conversation to have. She demonstrates how in addition to content, one must be intentional about how they 'show up' if they are to be considered a trusted advisor with professional credibility. Annette creates a participatory and engaging environment while sharing many valuable insights. I highly recommend her!"
Kathy Albarado, CEO
Helios HR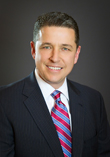 "For the second year in a row, Annette wooed and wowed a crowd of nearly 180 attendees at the Chamber's 6th Annual Business Women of Loudoun Fall Fashion Show. Annette's enthusiasm and persona allows her to connect with our audience and inspire our member models which consist of Chamber leaders, executives, and entrepreneurs, to "let loose" on the runway! Moreover our members walked away more empowered by tips and tricks on how to look great this fall season and beyond."
Tony Howard, President & CEO
Loudoun County Chamber of Commerce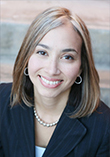 "Annette is amazing. She has forever saved me from the stress of being frustrated by the items in my closet. She helped me use existing items in my closet and fill in existing gaps to create polished looks. These past few weeks, I have received more compliments on my appearance than in any other time of my life. Annette took me through a multistep process – going through my closet, helping me shop (and taking the time to pre-shop for me, so items were ready to go in the dressing room when I arrived), and providing a color analysis. I feel more confident and am able to pair outfits together myself that are comfortable and do not take a significant amount of effort – something that I was unable to do before. Last, she took pictures of complete outfits, so I could easily recreate them in the future. It has been a great experience. I highly recommend Annette!"
Erika Flora, President
BEYOND22
"If you are willing to invest in yourself and think about your image, then this personal branding session offered by ShowUp! is very necessary."
Alicia R. Hayes, Director, HR Field Operations
Verizon Wireless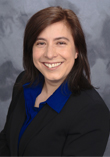 "The 2013 Executive Leadership Program fellows and National Hispana Leadership Institute (NHLI) staff truly loved your energetic Heels to DealsTM presentation. We can only provide high marks. You were able to keep the audience engaged and inspired. Because of this powerful session, our fellows are one step closer to their next promotion. NHLI is looking forward to working with Annette Harris and ShowUp! in the future."
Ann Marquez, President
National Hispana Leadership Institute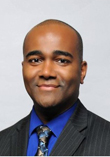 "Once again, Ms. Harris has brought a true value to the members of the National Black MBA Association, Inc. DC Chapter. Her recent breakout session at our annual pre-conference career expo event inspired and challenged our members to elevate their executive presence to align with their talent and skills. I highly recommend ShowUp, LLC for organizations seeking a well-versed and energetic speaker to deliver a critical message for leaders and business professionals alike, who are seeking career advancement."
John James II, President
National Black MBA Association, Inc. – Washington DC Chapter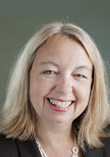 "Annette's presentation, The Politics of Dress: A 'non-partisan' issueTM was a great addition to our seven-month intensive, cohort-based training program for women 'ready to run' – (and as Annette would say, "show up") for office. What I appreciated the most is that the content she delivered wasn't generic – instead it was customized to address the distinct needs and interests specific to our audience of women in politics. Thank you Annette, job well done."
Julie S. Copeland, Executive Director
Emerge Virginia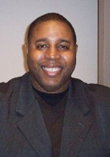 "ShowUp! provided a true and relevant service to the members and friends of the National Black MBA Association's Washington, D.C. Chapter. The quality of the session and information that was presented was invaluable and done in the most appealing and professional manner. Ms. Harris' energy and enthusiasm filled the room and inspired and educated everyone to define their personal brands to adapt to the ever-changing business world."
Oscar W. Mardis, Chapter President
National Black MBA Association, Inc., D.C. Chapter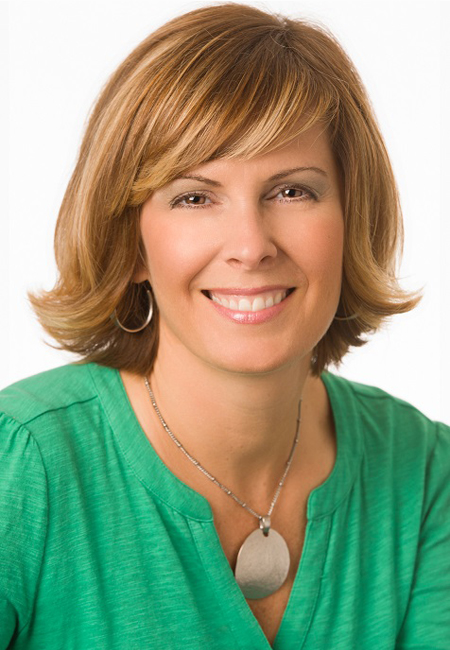 "Working with Annette was the best gift I could've ever given myself. Although I am a very creative person in my profession, when it came to my wardrobe, I had no idea how to pull different colors, patterns and looks together. Just a few hours with her and I have a completely new wardrobe just with the items that were already in my closet! Annette also followed up with very detailed notes and a list of items I can purchase to even further enhance my wardrobe. With this clear roadmap, I feel empowered to continually add pieces that will have the most versatile impact on my overall image, saving me time, money and frustration. Thanks again Annette, I can't wait to go through my summer wardrobe next!"
Mina Fies, Founder and CEO Synergy Design and Construction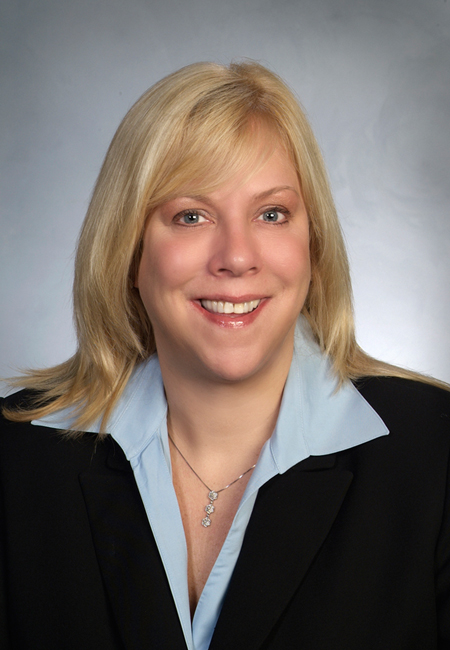 Ms. Harris spoke at our Chapter 8 IREM DC meeting on the importance and significance of our own individual branding and image within our professional environment. The information was extremely useful to the professional audience. Annette brought it home with her knowledge and ability to captivate the audience during this social media networking and Internet age.
Lynn M. Kiley, President Institute of Real Estate Management
Greater Metropolitan Washington Chapter 8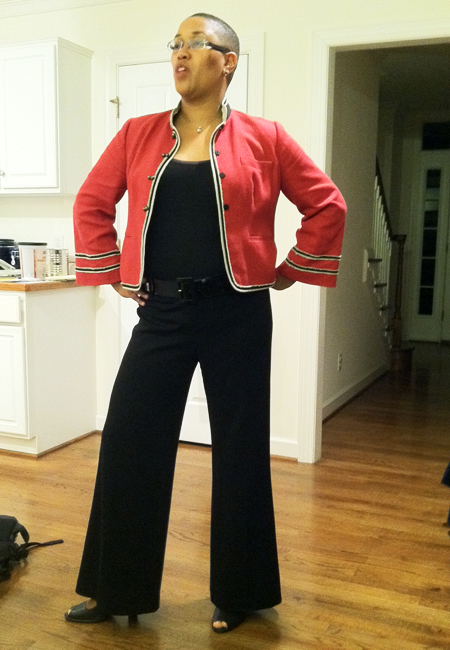 "As a Emergency Room (ER) doctor and mother of two children, my wardrobe consisted of scrubs, sweats, and a few suits for church. Annette helped me to identify my own style. She helped me find clothes that are comfortable, versatile, and stylish. Since we found a lot of separates during my personal shopping session, I keep finding fresh ways to pair together outfits. I was thrilled with Annette's service!"
Dr. Winifred Agard Lynchburg General Hospital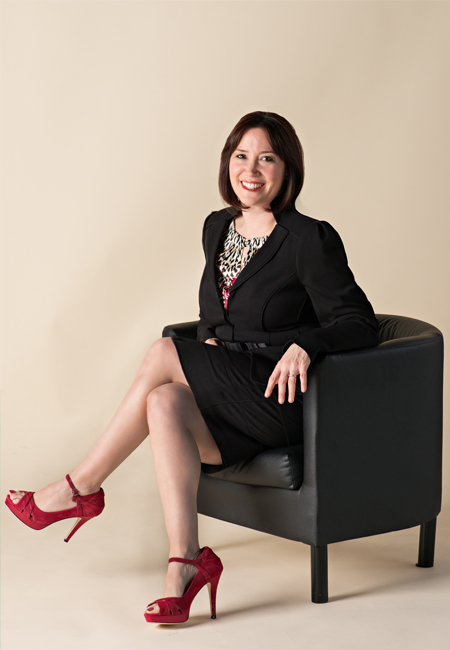 "Where do I start!? I loved the closet audit and the shopping trip equally. Annette is a true advocate for her clients and she has an impressive handle on the right look and feel for them, because she spends time getting to know us! For example, Annette encouraged me to buy a dress that I wasn't quite sure about, but I am SO glad that I did (even as I write this I am wearing it!). She was right. It flatters my figure, makes me feel sexy yet professional, and gives me that perfect image that I'm looking for. Annette also took me on a tour of my closet and brought new life to shirts, skirts and dresses that I had long put to rest, simply by adding a belt, a scarf or some bling to the outfit! I had one client come up to me and say "you don't have the right to look that adorable!" I feel very lucky to have found you, Annette! I've told everyone about you and how fabulous you are!"
Laura Labovich, CEO The Career Strategy Group
"I was informed that I would be honored as one of Virginia Business Magazine's 2009 Legal Elite and as a result, I would need to have a professional photo taken. I had very little time to find something appropriate to wear for the photo shoot so I contacted Annette, and just a few days later we met. Within a couple of hours, we decided on the perfect outfit, shoes, and accessories."
Ronda Esaw, Partner
McGuire Woods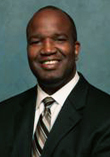 Last year I took a risk and bought my wife a gift certificate for an image update for her birthday. I didn't know how my wife would respond to a gift like that, but it was well worth the risk, because she loved it! After Annette did a color analysis, a wardrobe analysis, and some personal shopping, my wife returned a new woman! She was transformed from someone who looked at clothes as a functional necessity to someone who appreciates the positive impact of an outward image that's in harmony with her personality! I won all kinds of husband brownie points for that gift, and every time she puts on another Annette ensemble, I get credit for being a phenomenal guy all over again! Talk about the gift that keeps on giving!!I liked the transformation so much that I enlisted Annette's for my image makeover as well. Now I no longer dress like someone 20 years older than I am, and I regularly receive compliments on my business and casual attire. Thanks, Annette!
Malcolm L. Miles, JH Miles & Associates
"Annette came to speak to the women at our Professional Women's Group who have recently transitioned into the workforce and she was fabulous! She was very engaging and spoke on issues that are essential and relevant in personal and work life. You only have one time to make a first impression and Annette's session encouraged ways to be prepared!"
Megan Goffney, Executive Director
Dress for Success, Washington DC
Shonika
Futurist. Storyteller. Jedi.
I can check another item off my bucket list – having a makeover. This experience allowed me to see myself from another perspective – both inside and outside! I now realize my professional appearance should be a priority and not an afterthought.
Melinda
CEO & Founder, IT Firm
Weekend attire has a whole new meaning for me. I love how Annette mixed prints and patterns. The pin striped sheer blouse and abstract print scarf "dressed up" the jeans – which were a perfect fit. I felt even more pulled together once Annette added the khaki jacket. So chic!
David
Owner, IT Company
I feel fresh and more vibrant. I keep getting compliments on the plum blazer and now I have a new appreciation for color. I love that I can dress the blazer up with slacks and also sport it with a nice pair of jeans; it means more for my money. I'm also told I look 10 years younger. Biggest bonus…my wife loves the new look!
Andrea
Proposal Manager – Federal, IT Consulting Firm
Annette took me out of my comfort zone and that's a good thing – I love my chic hairstyle, I have a new perspective on makeup and now when I go shopping I have an open mind; before I wouldn't fathom prints!
Renee
President, Management Consulting Firm
Wore the suit to Houston from DCA [Regan National Airport]. More comments, acts of kindness and smiles than ever before. Too funny. We are an image society. More importantly I must look amazing.
Maria Clara
Director, Non-Profit
I felt comfortable working with Annette. I was surprised how quickly she figured out what was flattering for my personal features and body type. In the past when I've shopped I simply selected pieces I liked instead of finding an entire outfit. I now have a new way of thinking. Also, Annette introduced me to designers I didn't know about and advised me on where I could shop for these brands at reduced prices.
Makeup by C Squared Artistry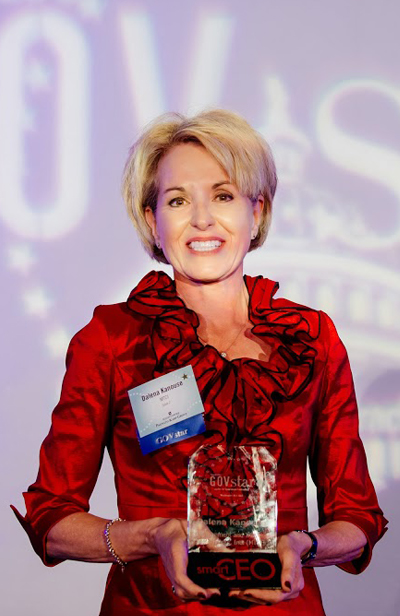 Dalena – Ready for the Award!
CEO, Government Consulting Company
Dalena desired to take a step "outside the box" by adding flare to her style of dress. She knew that the standard gray or black two-piece suit, paired with an oxford shirt and black pumps she was accustomed to wearing didn't have to be her status quo. However, she wanted to maintain a level of chic, conservative style of dress – appropriate for her role as an executive of a consulting firm, authentic to her persona and appropriate for her Department of Defense (DoD) client environment.
Dalena's first appointment with Annette was for a seasonal color assessment and a closet and wardrobe review. In addition to shopping her closet to create fresh new outfits with flare, demonstrating how to pair them with her accessories and taking snapshots of the various looks; Annette made recommendations on items to remove from the closet and pieces she should add. After the appointment, Dalena received a follow up detailed assessment capturing observations and recommendations from Annette. She also received photos of various "looks".
Several weeks later, Dalena reached out to Annette to schedule a personal shopping session. She had several important events to attend in the next week to include a prestigious award dinner – SmartCEO. Dalena's company was a finalist for an award. Annette knew Dalena's outfit needed the "wow factor;" especially since there was a chance she would accept an award on a large stage, with bright lights and with a couple hundred people watching in the audience. Annette styled Dalena in a power red (jewel tone shade which was determined to be in her color pallet) eye-catching top, paired with a tailored black pencil skirt and elegant black lace fabric pumps. Dalena not only stood out in the crowd at the event, her company won the award and she was ready to "ShowUp!" front-and-center stage to accept it on behalf of the company.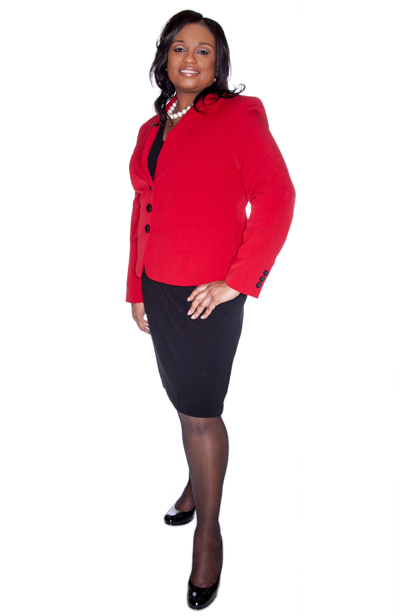 Patsy – Landed the Job!
Corporate Attorney, Fortune 500 Insurance Company
Patsy worked at her company for seven years in the same position. It was time to take charge of her career by advancing her role, leadership and visibility in the organization. While she had some company exposure and visibility, she knew she needed to take action to advance to the next level. Then came the big opportunity to interview for a position in corporate headquarters that would allow Patsy to elevate her strategic leadership within the company.Patsy knew she would need to do more than simply fly "into town" for the interview; she would need to "show up" – from the moment she walked into the room, to when and how she greeted all of the members of the candidate selection team, to what she said and how she responded during the interview, to negotiating a salary – if she was going to get selected. Patsy already had the reputation and respect within her company. ShowUp! helped Patsy land the job by standing out from her competition and making the right impression by looking and acting the part.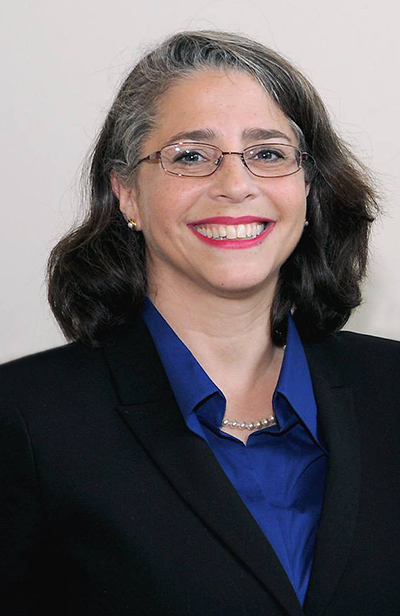 Liz – Ready for the Stump!
Elizabeth (Liz) knew she needed to "show up" on day-1 of her campaign as a candidate to become a Virginia House of Delegates. Her passion for politics, in-depth knowledge of the issues and drive to serve were amazing – and more important, made her an electable candidate.
Liz also knew that the only thing holding her back from being ready to "show up" on the stump on day-1 was that her personal packaging (i.e. her appearance) needed be elevated to project the part of a strong politician – polished, poised, confident, and credible. This is where ShowUp! came onto the scene.
After several meetings and discussions with Liz about her goals and aspirations, we decided that a full makeover was in order. She had three months before her candidacy kick-off event, so we got right to work.
First, we tackled the basics – style assessment, color analysis, body and face shape analysis and more. Next on to her closet, assessing item-by-item. Then, off to shop. And finally, finishing touches – make up tutorial and consult and hair styling appointment with ShowUp! strategic partners.
The end Result, Liz was transformed from the inside out, just in time for her kick-off! Liz's confidence and credibility soared and so did the campaign contributions and endorsements. She successfully raised more than $275K and was endorsed by two power players in the political arena, Emily's List and Democracy for America.